1610 Pelham Road South
Jacksonville, Alabama 36265

2017 Corvette Stingray and Grand Sport Configurator is Now Live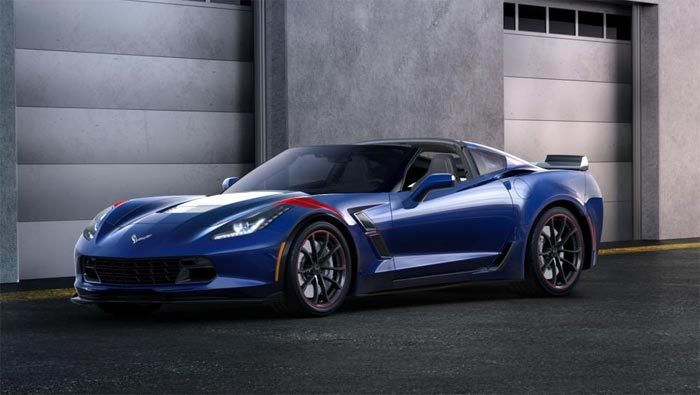 August 18, 2016
Chevrolet has flipped the switch for the new 2017 Corvettes at Chevrolet.com and now interested consumers and enthusiasts can build and price their own 2017 Corvette Grand Sport as well as the 2017 Stingrays.

For Z06 fans, you'll have to wait until this fall when production is expected to resume. Despite the model year ending in June, only the 2016 Corvette Z06 build and price configurator is shown. The Z06 model has also been removed from the Corvette Sports Cars home page at Chevrolet.com

But the good news is now you can build and price the new 2017 Corvette Grand Sport to your heart's content. And that's what we did.

First we always like to configure just the basics because you really do get a lot of performance that comes as standard. You can get into a 2017 Grand Sport at the MSRP of $66,445 which is the base 1LT equipment group with a 7-speed manual transmission. We also priced a 1LT Grand Sport with 7 Speed Manual and the Z07 Performance Package at $74,400. Not bad considering the cheapest Z06 with the Z07 Performance Package starts at $92,380.

However, most buyers will probably opt for the upper level package groups as well as adding the options for configuring your Grand Sport's appearance.

I built my dream 2017 Grand Sport, (currently) an Admiral Blue/White Stripe/Red Hash Marks with the Z07 Performance Package and painted black aerodynamics. Upgrades include the Satin Black Wheels with Red Stripe along with Red calipers and Jake center caps. For the interior, I went with the standard black but accessorized with Red stitching and the new Red Safety Belts.

Along with a mandatory R8C Museum Delivery, these options alone totaled $16,860 and so my dream 2017 Heritage Grand Sport is now at $94,045 which includes the $995 delivery charge (and it will remain just a dream for now).

But that's the fun of Chevrolet's configurator as you can build the most sensible or outlandishly-equipped Corvettes and then check out the finished product (and price!) in a downloadable image.